The World's First Polar Overloading Deck Carrier
Views: 4482 Author: Site Editor Publish Time: 2016-03-02 Origin: Site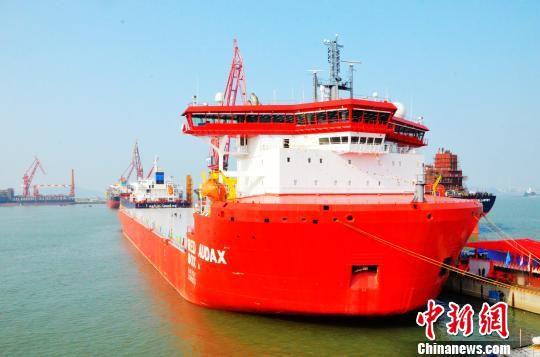 It is reported that recently, the GuangChuan international made the world's first polar overloading ship deck carrier in the formal delivery before the end of the year, the length of more than two football fields, is known as the sea work overload transportation "pearl on the crown of" the big MAC, a total of 20000 tons, the river dance steel plates were used core parts used in manufacturing of large line energy welding steel plate NVE36 8200 tons, by the river steel WuGang domestic exclusive research and development production.
It is understood that the ship named AUDAX (Mr) dax's perfect "China red", can be in the 1.5 m thick ice ice, speed can reach 2 knots, close to the 3.8 km per hour, than our star vessel, "snow" section 1.5 speed continuous through the performance of the 1.2 m thick ice.
At the same time, the shipbuilding process that USES NVE36 line energy welding steel plate, the plate in addition to meet the meet the conditions such as low temperature resistance, high strength, has special requirements for much higher than the general welding conditions used in the welding line energy, does not cause the welding zone toughness decrease, also won't produce welding crack.To which the ship manufacturing task GuangChuan international was determined using the best steel plate, the fastest cycle, created the world's first meet the arctic route running all the year round the deck of the carrier.