India Approves Accession to Bunker, Wreck Removal, Salvage Conventions
Views: 4452 Author: Site Editor Publish Time: 2015-06-10 Origin: Site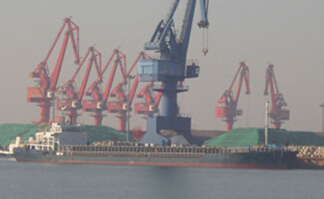 India's Union Cabinet has approved the proposal for the country's accession to the International Convention on Civil Liability for Bunker Oil Pollution Damage, 2001 (Bunker Convention) of the International Maritime Organization (IMO) as well as to amend the Merchant Shipping Act, 1958 to give effect to the Bunker Convention, Nairobi Convention and Salvage Convention.
The Bunker Convention ensures compensation for damage caused by spills of oil, when carried as fuel in ships' bunkers. The territorial jurisdiction for damage compensation extends to territorial sea and exclusive economic zones.
The registered owner of every vessel has to maintain compulsory insurance cover which allows claim for compensation for pollution damage to be brought directly against an insurer.
Every ship above one thousand gross tonnage has to carry a certificate on board to the effect that it maintains insurance or other financial security, such as the guarantee of a bank or similar financial institution. No vessel will be permitted to enter or leave India without such a certificate.
The Bunker Convention 2001 is already in force internationally since 2008, and maritime nations accounting for 91 percent of world shipping tonnage are parties to this Convention.
If India does not become a party to Bunker Convention, Indian flag ships visiting foreign ports will have to continue with the present dispensation of approaching foreign countries for bunker insurance compliance certificates while foreign ships visiting Indian ports are not subjected to compulsory insurance.
The proposed amendments to the Merchant Shipping Act 1958, if enacted, shall also give effect to the Nairobi Wreck Removal Convention and the Salvage Convention of IMO to which India is already a party. It will facilitate more purposeful approach towards removal of wrecks and salvage, protect Indian waters from the wreck hazards and introduce internationally recognized and approved rules for removal of wrecks.